Airflow Jetwash Tooth Polishing
The Airflow Jetwash tooth polishing system is a fantastic way of getting rid of staining from your teeth. Many patients find that a simple normal scale and polish at the dentist will not remove persistent and stubborn stains that accumulate on teeth like tea, red wine, coffee and smoking. For these patients we offer a special Airflow Jetwash tooth polishing system.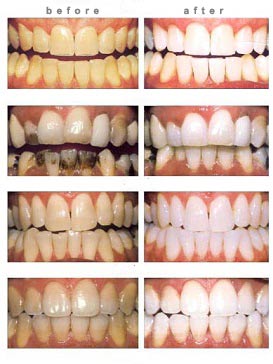 The Airflow Jetwash tooth polishing system consists of a fine jet of polishing powder sprayed onto the teeth with water. This specially designed and manufactured polishing powder effectively and quickly removes all stubborn stains from the teeth. Patients notice an immediate effect with an improvement in appearance and they always describe their mouths as feeling tremendously fresh and clean. Having an Airflow Jetwash polish just before tooth whitening this is really good way to improve the outcome of your teeth whitening procedure.
The cost of this treatment which also includes a scale and polish is just £50. Many patients come every 6 to 9 months for regular Airflow Jetwash polishes. It is very strongly recommended for those patients who are smokers as the results are immediate.
You do not have to be a registered patient at Langley Dental Practice to have this treatment. If you would like to invest in this treatment to improve the appearance of your teeth please call our reception staff on 0161643 2428.